The Days of Noah Presentation is a 45 minute multi-media look at the culture of Noah as mentioned in the Bible in comparison to our day, as a way of seeing how close we are to the return of Jesus Christ.  The message contains a clear presentation of the gospel and also takes a very interesting look at the ark Noah built, the flood and even answers questions about dinosaurs.  Take a six-minute video pre-view of the presentation below.  

CATCH A NEW AND EXCITING 

SEMINAR THAT REACHES
AUDIENCES OF ALL AGES:



Creation school is a three 

sess

ion event that takes an in-depth look at the six days of creation and the scientific evidences that support the biblical account of Genesis.  The sessions are fast-paced and loaded with information that will assist your people in defending their faith as well as give solid answers to questions skeptics like to ask.  Plan the event as a community outreach or as a discipleship opportunity.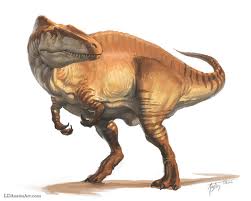 DESTRUCTION, DINOSAURS AND DNA
We are now able to do public school presentations to high school age students.  The title of the presentation, "Destruction, Dinosaurs and DNA" gives a scientific and historical account of the world-wide flood.  As a result many young people are able to see that the flood of Noah's day not only was possible, but is indeed a historical event.

    "The great debate about dinosaurs, ancient man, and a great flood is enhanced with the research and presentation by Mr. Paul Cornelius.  His model of Noah's Ark, displays of giant human footprints, fossils and photos of natural phenomenon hold students and staff captive for thirty minutes.  The gracious and scholarly manner in which he answers questions qualifies Paul as a wonderful teacher.  I highly recommend him for assemblies and presentations in history and science classrooms."
        Ronald E. Johnson, C.Ph.D, Superintendent
           Paradigm Accelerated Charter Schools



SCIENCE VERSES EVOLUTION
This multi-media presentation shows scientific findings that agree with a young earth and also demonstrate how much of what is taught as evolution is more fairy-tale than science.  This multi-media instruction can be taught in a single meeting or spread out over several sessions to allow for more information.

 END TIMES
A prophetical look at current events as they unfold in the light of scripture.  With the concerns of nuclear proliferation through rogue nations, Israel's consistent appearance in media, the changing environment and America's own moral and economic decay; we take an exciting look at the soon return of our Lord and Savior Jesus Christ!

LIVING BY FAITH
A powerful message on the essentials of the Christian's need to live by faith.  It is a fact we serve a Great Big God!  He knows our needs and can meet those needs.  Yes, even in the midst of economic collapse! This biblical message will challenge your people to trust God with every part of their lives.



SPIRITUAL WARFARE
Why are Christians living defeated lives?  Could it be that we have forgotten that there is an unseen world where powerful warfare is taking place.  This two part multi-media message looks at the Christians three enemies:  The devil, the world and the flesh and then seeks to give scriptural insight as to how we can gain a VICTORIOUS life in Christ!!!


NEW AGE MOVEMENT
"This is the dawning of the age of Aquarius..." so the song says, but what many Christians, including church leaders do no understand is that the new age movement has found it's way into the church with open arms.  This eye-opening study will look at how the alive and well, new age movement is using a chameleon like approach to gain acceptance in Christianity today, which will eventually lead the way to a one-world church.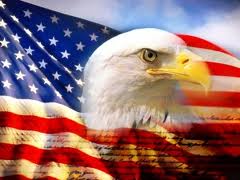 I LOVE AMERICA


Is America a Christian nation?  Some of our present leaders may not think so, but our forefathers had Christian values and biblical guidelines in place that if followed would lead America down the road to liberty and prosperity.  This pro-American idea presentation demonstrates the godly heritage of America and that if America is to survive, she must not forget it is In God We Trust! 





ISRAEL, APPLE OF GOD'S EYE
A four-part look at the history and the future of Israel and the reasons why we should support this Apple of God's Eye!  

REVIVAL, WE CAN HAVE IT
Some might say that God is through with us and that revival is no longer possible, but history shows that when people are driven to their knees, God will always show up!
STRENGTHENING THE FAMILY


It doesn't take a village to raise a child, but it does require the loving support of a father and a mother.  Yet, today many homes are under attack and families are falling apart.  Is there something that can be done to bring these homes together?  This study looks at scriptural ways of encouraging and strengthening the home. 

VACATION BIBLE SCHOOLS




WE ARE ALSO PREPARED TO DO ONE-DAY, THREE-DAY AND FIVE-DAY BIBLE SCHOOLS FOR CHURCHES NOT MAN-POWERED TO DO SCHOOLS OR FOR CHURCHES SEEKING OTHER OPTIONS TO REACHING CHILDREN.
WE ARE ALSO AVAILABLE FOR:
Revival meetings, Fairs, Children's Church, Youth Rallies, and special music.